Let's Carrot Multi Oil 30ml
---
Active ingredients such as carrot and orange help to enhance your skin's glow from head-to-toe!

Let's Carrot Multi Oil contains plant-based oil and carrots from Germany which reduces dead skin cells, prevents moisture loss from dry parts of the skin, and supplies rich nutrients while energizing the skin. 
✓ Nourishing care derived from nature: More than 99% of the natural ingredients fill the skin with deep nutrition and elasticity, boosting the skin's vitality.
✓ Keep the moisture inside: The oil layer, which protects the skin lightly, sooths the dead skin and prevents moisture from evaporating to make your skin smooth overnight. 
✓ Glossy skin balance care

✓ Comfortable application without stickiness: Light texture of the multi oil covers areas without stickiness that requires moisture protection layer, helping to maintain healthy skin care.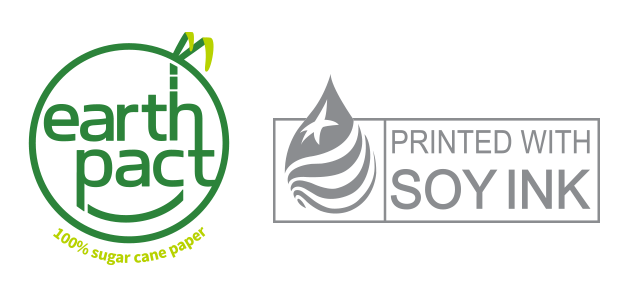 Benefits

More than 99% of ingredients are naturally derived to provide deep nutrition and elasticity for the skin.
A layer of oil protects and captures the moisture within the skin making the skin smooth overnight.
Multi Oil is a lipid that provides protection and balance to the skin's barrier.
Ingredients

Carrots (Carrot Extract, Carrot Seed Oil) – German carrots have a strong survival power that penetrates and sprouts in the harsh environment, and are rich in nutrients to care for the skin's vitality with such as hydration, elasticity, and nutrition. It also contains rich fat-soluble vitamin A and carotene to help smooth skin texture and maintain skin health. - Beta-carotene - Pigmented nutrients that are abundant in plants and fruits such as carrots, and help protect skin with pro vitamin A - Tocopherol (Vitamin E) -Tocopherol, a fat-soluble vitamin E, not only prevents oxidation of the product, but also helps to protect the skin and promote vitality and health of the skin by antioxidation.

The packaging box of Benton Let's Carrot Multi Oil is made 100% from sugar cane and printed by soy oil ink for the environment.
How to use

Using Sequence
Serum ▶ Cream ▶ Let's Carrot Multi Oil

A. Skin Care

Creating Skin Moist Protection Layer At the last stage of basic skincare, drop 2-3 droplets on a palm, rub it between your palms, and wrap the palms on the skin evenly to retain the moisture level of the skin. If your skin is sensitive, you can skip some stages and use only mist and oil after washing

Upgrading Product Capabilities! DIY Moisturization If you felt the product you have been using lacks moisturizing properties, mix 1-2 droplets of the multi oil to upgrade moisturization. Don't buy a new one, make your own!

B. Hand Care

DIY Hand Pack with Hand Creams After washing hands, mix 2-3 droplets of the multi oil with hand cream, apply evenly on both hands and wear plastic gloves. Sleep with the gloves on overnight or leave them for 10-20 minutes. Absorb or wash off the leftover content from hands, and feel the soft baby skin hands!

Managing Cuticles for Beautiful Hands Drop 1 droplet around the cracked or dry skin around nails and rub gently, and it will be moisturized and calm in a minute! It's not difficult to maintain your hands beautifully.

C. Cleansing

Meticulous and Moisturizing Cleansing Wet your hands and face with lukewarm water, mix oil with a facial cleanser for cleansing. While the facial cleanser removes sebum, the multi oil locks moist within the skin. You will feel less tightening after cleansing!
Moisturizing Scalp and Hair Mix shampoo and oil by 5:1 and wash hair by making rich foams for moisturizing scalp and hair!

D. Hair Care

Protecting Hair from Heat of Hair Dryer Before using a hairdryer, use the multi oil in the amount of a coin and apply evenly on the wet hair to prevent damages from the hairdryer heat.

DIY Hair Pack for Silky and Soft Hair If you have a body lotion or other facial/body lotion/cream products that have short expiration dates, mix it with the multi oil and apply it on wet hair after shampooing, and leave it for 5 minutes. It becomes a softening hair conditioner! You do not have to purchase a new product for hair conditioning.

E. Body Care

Protecting Rough and Cracked Skin of Heels and Elbows Dead skin cells and cracked and dry skin on heels, elbows, and anklebones – drop a droplet of the multi oil! It moisturizes and smoothens the skin.

Upgrading Body Lotions! Have you been unsatisfied with a body lotion in autumn or winter? You don't have to purchase a new body lotion for these seasons, just mix it with 2-3 droplets of the multi-oil when applying on the skin! It will upgrade the moisturizing power!

F. ETC

Avoid Super-Tightening Skin after Makeup and Build a Moisturizing Makeup Base Have you felt your skin too tight and painful using matte base in the autumn and winter? Mix 1-2 droplets of oil with makeup base and your glow-skin look is complete!

Reducing Dead Skin Cells with a Lip Mask for Dry Lips Before going to bed, apply a droplet of the multi oil using a fingertip directly onto the lips, or apply it after lip balm. Wash everything off the next morning to complete smooth and supple lips!
LOVE IT!
I absolutely love this oil. I use it by itself & with some other lotions. The feel of it on my face it wonderful. No greasiness, not oily!! I would definitely recommend this product & will buy it again!!
Effective
🥕🥕
PRODUCT: Let's Carrot Multi Oil by @bentoncosmetic 🖤
CLAIMS: A multi glossy oil that fills the skin with elasticity and nourishment.
KEY INGREDIENTS:
German Carrot Extract for hydration, elasticity, nutrition.
Beta-carotene helps protect skin.
Tocopherol (Vitamin E) promotes vitality and health of the skin by antioxidation.
BEST FOR:
- Dry and dull skin
- Rough skin texture and dead skin cells
- Skin with a disproportional oil water balance
PROs✅
- Plastic bottle with dropper
- Fragrance-free
- Beautiful orange hue lightweight texture
- Multi purpose oil (Face, hands, nails, hair, body, lips, etc)
- Absorbs quickly
- Effective and non-irritating
- Affordable ($17-$20 for 1.01oz of product)
CONS❌
- Nothing whatsoever
🌴Extremely impressed and happy with this oil. I love that is versatile and I can use it from head to toe. It's lightweight but you only need a drop or two because is very potent. It's also non sticky/oily and leaves your skin with a subtle glow. (Swipe for before/after pics)
I've been using it on my face as the last step at night as well as my nails. My skin wakes up hydrated and my nails are also looking healthier. Will have to try it on my hair next.
If you're lacking hydration this one is definitely worth trying. Perfect for the cold winter months!
Absolutely love it
Wow! A multi-oil that can be use head to toe! I've been loving this oil so much Carrot Oil is great for skin is rich in vitamin A and it has high content in antioxidants, this a lightweight texture with a beautiful orange color, blend so nicely and absorbs quickly without stickiness or greasy feeling, leaves my skin soft and nourished, I mostly used in my last step of my pm routine mix with my night cream, it really works for me it leaves my skin hydrated with a natural radiant complexion. I absolutely love it 😍
Glowy & radiant face oil
I am usually not the type to use a facial oil especially since I have oily skin. But I decided to give this multi-purpose oil a try and I loved it!! Like I don't think I'm turning back now from it because it's just so good. It doesn't make your face feel overly greasy or extremely oily, it gives you that radiant glow. And when I wake up in the morning, I don't look greasy, I look glowy and nice and that's pretty rare for me. So if you are thinking about buying this multipurpose oil, I would absolutely recommend it!
*ps. I usually like to mix mine in with my facial moisturizer, but it also works really well by itself.
great face oil
I don't know the result yet. Though, it does not leave sticky residue. Great ingredients