[CLEARANCE] Cacao Moist and Mild Toner 150ml
SALE
All sale items will be final and non-refundable. please note that the expiration date may be soon on some items, but suitable to use until the expiration date.
Expiration Date 01/15/2021
Benton's Cacao Moist and Mild Toner is a lightweight and hydrating toner that contains Cacao Extracts and Hyaluronic Acid to replenish and moisturize the skin. Various botanical extracts in the serum further help to keep the skin smooth. As listed, only high quality ingredients are used.

From the very beginning of this product planning, our healthy and natural formula excludes 20 harmful and controversial ingredients, volatile alcohol, PEGs, and  silicones to create a well-rounded cream for your skin concerns.


Light for oily skin
Hydrating for teen skin with excessive sebum
THEOBROM A CACAO (COCOA) EXTRACT
THEOBROM A CACAO (COCOA) SEED EXTRACT
THEOBROM A CACAO (COCOA) FLOWER EXTRACT
SODIUM HYALURONATE
Theobroma Cacao (Cocoa) Extract, Aqua (Water), Butylene Glycol, Pentylene Glycol, 1,2-Hexanediol, Theobroma Cacao (Cocoa) Seed Extract, Sodium Hyaluronate, Salix Alba (Willow) Bark Extract, Salix Nigra (Willow) Bark Extract, Madecassoside, Theobroma Cacao (Cocoa) Flower Extract, Zanthoxylum Piperitum Fruit Extract, Pulsatilla Koreana Extract, Usnea Barbata (Lichen) Extract, Betaine, Xanthan Gum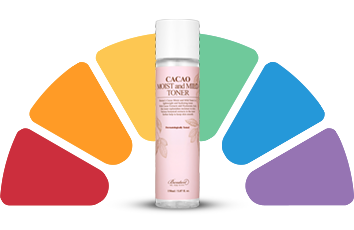 Mildly acidic pH
Mildly acidic pH where the skin feels comfortable.
Mildly acidic pH is similar to the pH level of healthy skin.